Is content marketing for dentists the answer to promoting your dental practice?
Obviously, we think it is, but we may need to convince you! Please read this article and learn why content marketing for dentists is the way to go!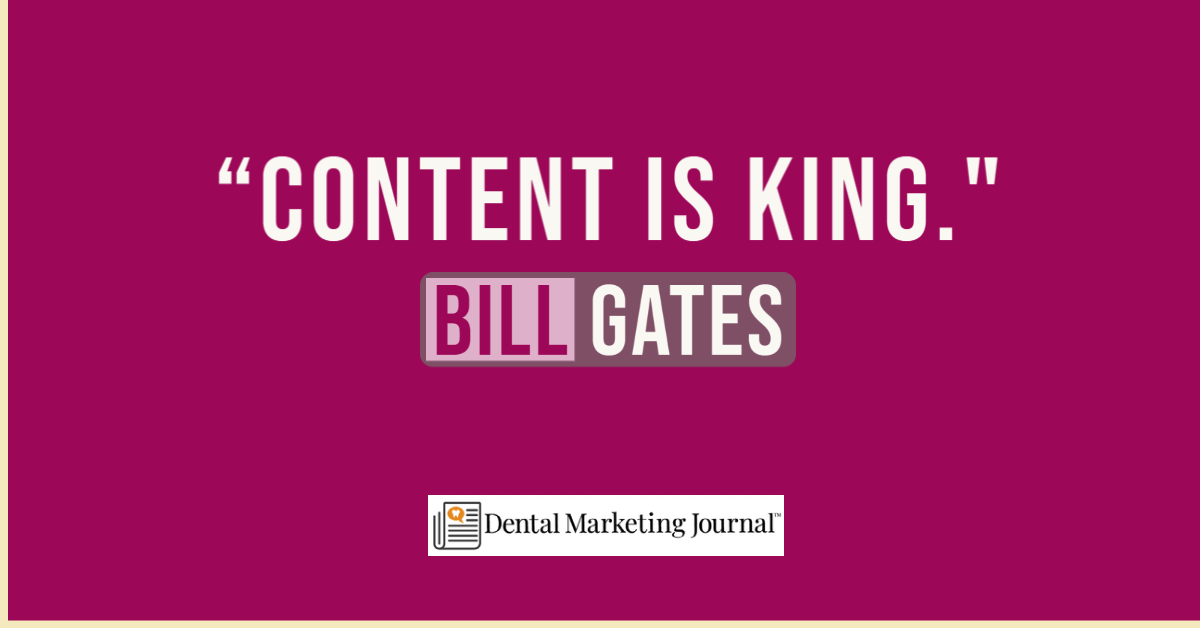 What do we mean by "content"?
In this day and age, we all know what "content" means. Very simply, content is comprised of the words, images and sounds we see and hear in the media and online.
To clarify, content doesn't really refer to the distribution channels – rather, it is the "blood" that flows through those channels to consumers and business people that make up content. Content can be a film, a TV show, a magazine, blog or newspaper article, a social media post, a web page, an info-graphic – and more.
Today, creating/curating and distributing relevant content with the intention of building awareness of a business is commonplace. The basic reason that Content Marketing is used so often is that it works.
Why content marketing for dentists?
If you think about it, content marketing for dentists has long been used to promote dental practices. Before the Internet era, dentists would hire folks to create paper newsletters covering common dental or dental-related issues – the newsletters would arrive at the patient's door via snail mail.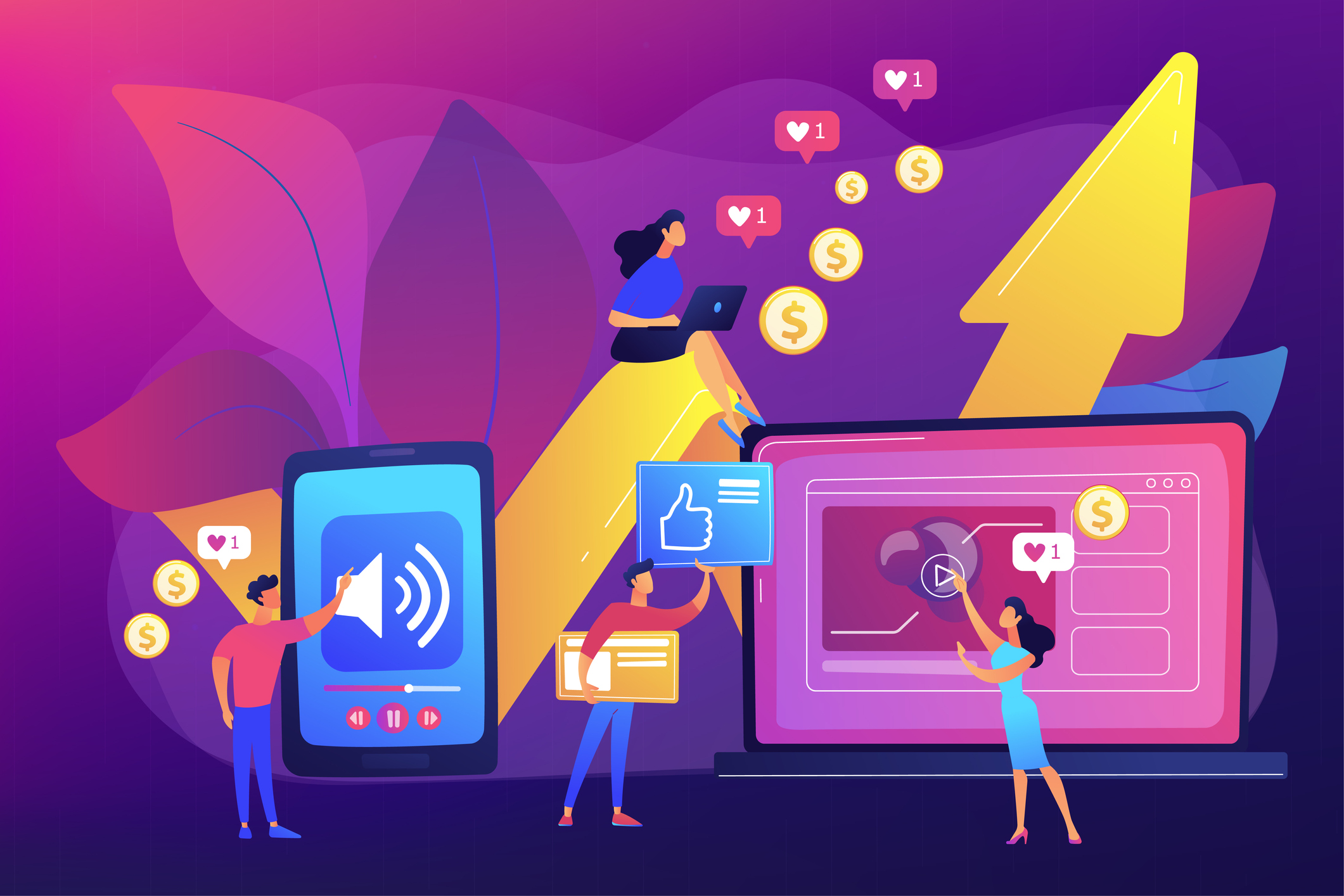 Today, content marketing is conducted through digital channels, which are much more reliable and measurable. We'll discover the most popular content marketing tactics for dentists. First, here are six reasons to embrace content marketing…
1. Awareness, Awareness, Awareness
For every piece of content you distribute, there's a greater chance of potential patients finding out about you. Articles distributed through a newsletter or on social media channels like Facebook.com, Twitter.com and Linkedin.com show people you are connected and informed. Your patients can also resend, Like, Share and Retweet your articles to their friends, family and associates.
2. Content marketing helps you reach the right audience.
With other promotional methods, like advertising, the reach of an ad is more like to extend to an audience that is not your target.  With Content Marketing, people who find your content are likely to be those interested in your services. For example, an article you distribute on dental implants is more likely to be read by people who want/need a dental implant. With social media's pay-per-click model, you only pay when someone chooses to read your piece of content..
3. Dental Content Marketing is more "socially acceptable" to today's consumer.
These days, consumers are less likely to believe direct promotional pitches than they are unbranded, non-promotional dental content. An informational post about, say, veneers, is a more "socially acceptable" way of introducing yourself to prospects or staying on the radar of patients.
So for example, a solid blog article about the advantages and disadvantages of porcelain veneers is more acceptable and believable than a traditional ad.
4. Content shows you care about people.
Patient retention is a key reason to utilize content marketing. It goes without saying, they'll be more loyal to you when they regularly interact with you on social media.
Likewise, prospects often check out your social media pages before deciding to call for an appointment. Seeing your social media feed full of great content paints a picture of you and your practice as being engaged, caring and timely.
5. Content marketing enhances your dental practice's reputation.
When you offer solid information about dental issues, treatment options, or interesting related topics, this can only help establish you and your practice as an authority. When choosing between two dentists, you just might have an edge over a colleague who is not actively communicating to patients and prospects.
6. And again, your valuable patient roster is protected.
Your current patients are worth so much to your practice! Preserve their loyalty with great content…
Dentists stay on patients' radar
Patients feel remembered and "part of the family"
Patients are reminded of cosmetic or other treatments they discussed with their dentist
Patients could pass along the newsletter to friends or coworkers
Digital content marketing strategies and tactics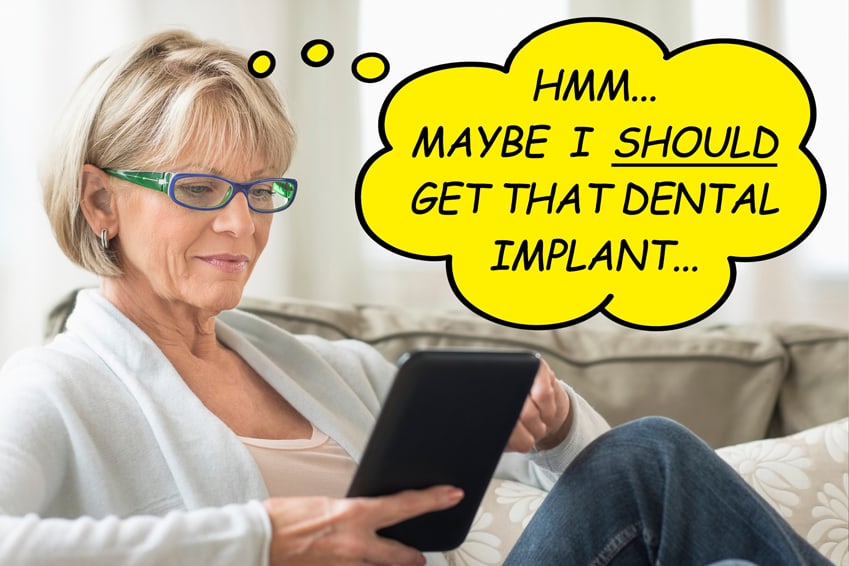 Today, snail mail newsletters and flyers are still used by dentists to distribute content to patients, but it has its issues:
Printing and mailing pieces to patients is expensive.
Snail mail is not eco-friendly.
It's more difficult to measure success since you don't know who received and opened your mailing.
Today content marketing for dentists primarily involves messaging through digital marketing channels that build on each other…
Attractive online blog filled with dental content (news, advice, entertainment, office info) is a great addition to your web presence.
Sending eNewsletters through existing patient communications systems (PCS) is one of the most effective ways to tell patients, you care about them.
Posting to social media pages is a cost-effective way to distribute your blog content.
Your chosen dental marketing strategy should demonstrate to prospective dental patients your practice is the right choice over dozens of others. Content marketing for dentists is the key to preeminence!
Written by Clifford S. Yurman
Resources
Want to learn more about content marketing? Visit the Content Marketing Institute
Need to create and distribute content for your practice? Visit ReadOurNews.com