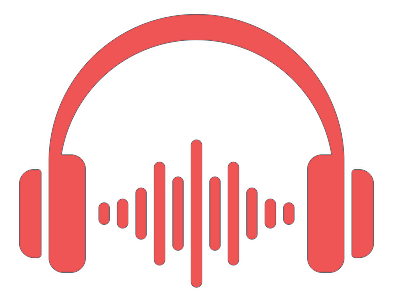 LISTEN TO THIS POST HERE
If you run a dental practice, you know how crucial it is to engage with patients and prospects. A content-rich dental blog on your website is one way to do it.
But really — when was the last time you actually posted something to your blog? Truth be told, it's time-consuming to write it, yourself — and it's expensive to hire an agency.
Yet, the byproduct of neglect is often a dental blog featuring one post from 2013 — it's bad for your image, and does nothing for your practice — a wasted opportunity. So how do you fill up your blog in less time? Curated dental content is a possible solution.
What's "curated" mean?
When we say "curated", we are referring to articles, videos, etc., that you collect on the Web. Displaying links to this content, along with a brief description and possibly an image can be an effective alternative to original material.
"What does a blog with curated content do for my practice?"
By filling your blog with curated dental content, you accomplish a lot of things that may not be obvious, but over time can improve your business. Here are six reasons to use curated content on your blog…
Reason #1: More user engagement
When you get your web visitors engaged with relevant dental content, they are more likely to stay on your site longer, increasing the chance of them making an appointment or referral.
Reason #2: Keeping it fresh
Displaying recent dental articles from reputable sources is a great way to keep your website current and relevant — proving to visitors that your practice is up-to-date. This is more important than it seems — an outdated site may raise some questions like: "If they can't keep their website current, what about their dental skills and equipment?" As a practice owner, you don't want them going down that rabbit hole.
Reason #3: Improve SEO
As every practitioner knows, it's hard to get ranked in the search engines. But factors like average time spent on a website figures into search engine ranking. That extra few minutes, or even seconds, visitors spend with your curated content could make a difference.
Reason #4: Enhance credibility
Curated dental content from reputable sources can help establish greater trust and credibility amongst your audience of patients and prospects.
Reason #5: Boost traffic
By providing valuable, relevant dental content, a website can attract more visitors, which can in turn lead to more appointments and more patient loyalty. Your audience may even share your web address with other prospects, making curations a very worthwhile tool.
Reason #6: Provide additional promotional opportunities
The dental content you curate can be used for other channels, such as newsletters and posting to social media.
The bottom line on curated dental content
Curation requires some time to search the Web for content that attracts your audience's attention, but it sure beats the alternative of writing it yourself or hiring an agency.
Overall, displaying curated articles on your website can be a powerful tool for promoting your practice, helping to increase engagement, improve SEO, enhance credibility, boost Web traffic and provide additional opportunities for getting your name out there.
By the way, if you are looking for a less time-consuming way to curate and display great content on your website, visit readournews.com or contact us! It's worth a gander…